Isle of Man tourism is targeted in government shake-up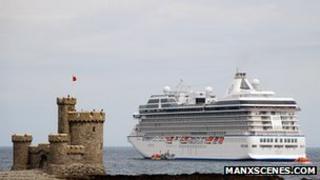 The Isle of Man government is planning a major shake-up of the tourism industry, according to the economic development minister.
A new three year-strategy is being initiated in conjunction with the Chamber of Commerce.
The partnership will focus on accommodation, hospitality, services, events, travel and transport.
Economic Development Minister John Shimmin said the study will shape the future of the tourist industry.
It is thought the key areas being looked at are the cruise industry, motorsport tourism and heritage and railways.
Visitor numbers to the Isle of Man, according to the Treasury, have grown in the past three years from 275,000 in 2007 to 287,000 in 2010. In 2010 this generated a £90 million income for the island.
However, it is thought the figures, which fall short of the government target of 300,000 in 2010, were affected by the economic downturn in the United Kingdom.