Isle of Man school students in British Legion concert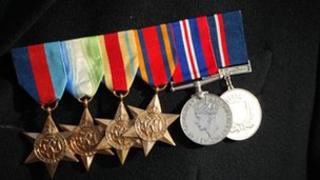 Students from the Isle of Man will take to the stage on 11 November for an event to mark the 90th anniversary of the Royal British Legion.
Pupils will perform songs, dances, music and poetry at a one-off concert called The Angel and the Fallen.
The event, which will be held at the Villa Marina in Douglas, is said to be the climax of a year of celebrations.
The concert will also feature the King William's College chapel choir and the Ellan Vannin Pipes and Drums.
Head of Performing Arts at Queen Elizabeth II High School, Janet Foster said: "Researching this work has meant that the students have a greater understanding of the idea of war and all that this entails, not only for the men and women involved in conflict but their families at home".
The performances come from high school pupils studying at Castle Rushen, Ballakermeen, Queen Elizabeth II, Ramsey Grammar, St Ninian's and King William's College.
The island's primary schools have also been involved in anniversary celebrations, with assemblies, a tea dance and poetry, poster and art competitions.