Manx Telecom trials super-fast mobile broadband service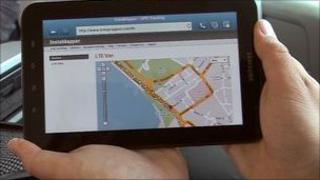 Manx Telecom is to trial the super-fast 4G mobile broadband service for the first time in the Isle of Man.
The 4G technology offers higher download and upload speeds and will enable HD video streaming and improved interactive gaming for mobile users.
Mike Dee, Manx Telecom CEO, said 4G had tremendous potential for the island.
Manx Telecom is working with Alcatel-Lucent, who recently trialled the service in Jersey, to create two trial networks in Douglas next week.
Lucy Dimes, CEO Alcatel-Lucent, said: "We're really looking forward to showing just what 4G can do in the Isle of Man trial."
Manx Telecom was the first telecoms operator in the world to launch a 3G network in 2001 and said 4G could be launched on the island by 2013.
Cable and Wireless is the only other mobile broadband provider on the island.