Honour: New film could bring £500,000 into Manx economy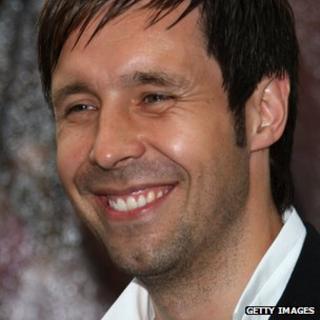 A new feature film to be shot on location in the Isle of Man could bring as much as £500,000 into the local economy, according to MHK John Shimmin.
Filing of the thriller Honour will start on the island on Tuesday and continue for three weeks.
It will be directed by Bafta-nominated Shan Khan and will star English actor Paddy Considine.
Economic Development Minister John Shimmin is positive the film can build on the success of recent films.
"Honour is sure to repeat the success we have enjoyed with recent releases and will no doubt strengthen our reputation for making top quality, independent, commercial films," he said.
'Brilliant talent'
"Paddy Considine is a brilliant talent and we are thrilled we have secured him for this production.
During the three week shoot Mr Shimmin expects the production to spend approximately £500,000.
"In excess of 1,200 bed-nights, around a dozen local crew positions and a minimum of four very valuable trainee positions will be generated by the production.
"These film-generated benefits are always welcome, particularly at this out-of-season time of year," he added.
Two other films made in the island, TT3D: Closer to the Edge and Albatross received British Independent Film awards (BIFA) nominations this week.