Isle of Man plan to boost youth employment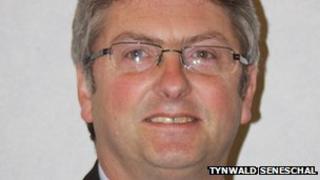 The Isle of Man government is planning to boost the job prospects of young school leavers.
The issue, which was discussed in the House of Keys on 25 October, will be brought to Tynwald in November.
It is thought a new political strategy will target youngsters who find it difficult to enter the job market.
Economic Development Minister, John Shimmin said: "Many of these young people get into the habit of not working and that can be damaging."
He added: "It can also be very demoralising so there is much work going on within government to try and identify the needs and abilities of these young people and match them to either training or work placements."
Official figures from September 2011 showed the unemployment rate in the Isle of Man stood at 2.1%, with 890 people claiming benefits and 243 jobs advertised at the job centre.
Mr Shimmin said: "The numbers aren't terrible but on a small island like this we should be doing better.
"We are working with island employers to see what opportunities we can offer youngsters who don't yet have the level of skill required for a job or an apprenticeship".