Isle of Man astronomical award to help cut light pollution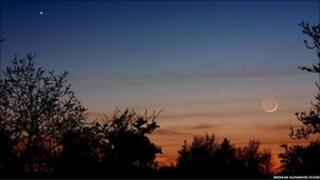 The Isle of Man Astronomical Society has launched a new award as an incentive to reduce light pollution.
A trophy will be awarded in 2012 to the organisation or individual who has made the most significant contribution to reducing Manx light pollution.
The society said that as well as detracting from the sky at night, light pollution could damage the environment.
Society chairman Howard Parkin said excessive lighting was also known to be a contributory factor in health issues.
He added: "We are certainly not an anti-lighting society, but we are anti-bad lighting.
"The aim of this award is to preserve and restore the beauty of the Manx night sky, by encouraging good lighting initiatives and helping to avoid against excessive, inefficient and irresponsible lighting that shines where it is not wanted nor needed."
Over the next 12 months, the society will be asking for nominations from members and interested parties that have made an effort to reduce light pollution.