Earl of Wessex thanks Isle of Man for hosting games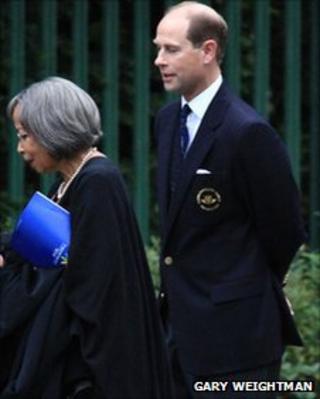 The Earl of Wessex has formally thanked the Isle of Man for hosting the 2011 Commonwealth Youth Games.
Addressing the crowd at the opening ceremony, the earl said he was delighted the island had welcomed in the Commonwealth family.
He was speaking in his capacity as the vice patron of the Commonwealth Games Federation.
The youth games ceremony was held in the Bowl stadium which has recently been refurbished at a cost of £3.3m.
The event featured more than 225 dancers, musicians and actors who were accompanied by the Manx Youth and Concert Band.
Five continents
Organisers said: "The ceremony blended the best of Manx culture with references to five continents from which the Commonwealth athletes are drawn from".
The Isle of Man is the smallest nation to have hosted the games.
The inaugural Commonwealth Youth Games were held in Edinburgh in 2000, followed by Bendigo, Australia, four years later and Pune, India, in 2008.
The Earl of Wessex has visited the Isle of Man four times before, most recently in 2006.