Isle of Man made film Albatross released in October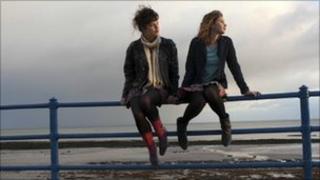 A film made entirely on location in the Isle of Man is set for a UK release in October.
Albatross, which stars Julia Ormond, Jessica Brown-Findlay, Felicity Jones and Sebastian Koch, was shot in 2009.
Among the locations for the film were the historic house Ravenscliffe near Douglas Head and Port St Mary Harbour.
Economic Minister Allan Bell said: "This film really shows the beauty and diversity of locations that the Isle of Man has to offer film-makers."
He added: "One of the many considerations that come into play when we are considering involvement in a film project is how well the script fits the natural locations of the Island and in how many ways the Island can benefit from any possible collaboration- Albatross ticked all the boxes".