Isle of Man health bosses start bowel cancer screening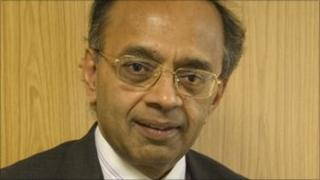 A bowel cancer screening programme is under way in the Isle of Man.
The Manx Department of Health said the cancer was the third most common in the developed world, and about 25 people a year died from it on the island.
A screening programme can lead to early detection and increased survival. Up to five lives a year could be saved in the island, the department said.
All Manx residents, aged between 60 and 69, will receive a test kit in the next two years.
Samples are then sent to Rugby in the UK by post for screening.
If the tests are positive, the patient will be sent for further tests.
Dr Parameswaran Kishore, the island's director of public health, said: "I would encourage everyone who receives a test kit to participate in the programme; please do not feel embarrassed or squeamish.
"This test could potentially save your life."