Ramsey police station relocates as part of regeneration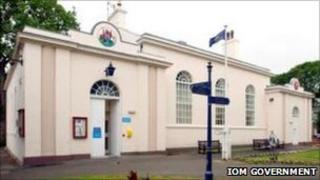 Ramsey police station has been relocated in the first stage of long-term regeneration plans for the north of the Isle of Man.
The station can now be found on the first floor of Ramsey courthouse while the lower floor is converted into a Post Office.
Later this year, Ramsey police station will relocate from the courthouse to the town hall.
Insp Richard Power said there will be no disruption to police services.
It is hoped the reshuffle will encourage more people into the centre of the town.
Mr Power added: "The creation of new police station at the town hall represents a very positive step forward in terms of partnership working for the benefit of the northern neighbourhood."