RAF helicopter rescues Isle of Man mountain biker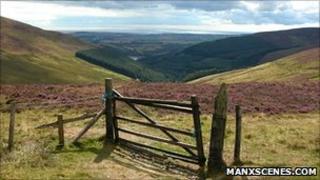 An RAF helicopter has been brought in to rescue a seriously injured mountain biker from the Manx countryside.
Fire crews were also deployed in the rescue near Brandywell at about 2000 BST on Tuesday.
The biker, who is thought to have head and spine injuries, was taken to hospital from the Sartfell area.
A spokesman from the Isle of Man fire service said the difficult terrain meant it was necessary to bring in a search and rescue helicopter.