Manx space industry income nears one billion pounds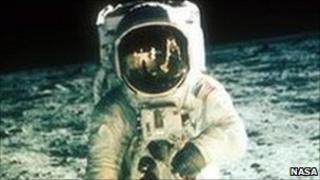 The income from the Isle of Man's space industry is nearing the billion mark according to the Manx government.
Tim Craine from the department of economic development said the figure came from a recent government-commissioned report.
It is thought that the global space industry is currently worth about $300bn a year.
Mr Craine said: "A revenue stream of £1 billion might seem like a lot of money to traditional industries."
He added: "However in the space industry, what with the enormous cost of rocket and satellite launches, it's not a disproportionate amount- that is why the space industry is a big ticket industry."
The Isle of Man is the headquarters for 12 space firms which are involved in work such as developing space tourism technology and satellite communications.
In 2010 industry analyst Ascend named the island as the fifth most likely nation to put the next person on the moon.