Unemployment figures decrease in the Isle of Man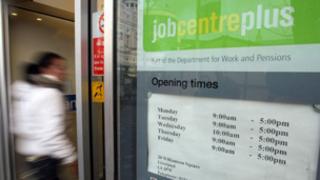 Unemployment figures on the Isle of Man have gone down for the first time this year, according to government figures.
The number of people out of work fell by 48 to 843 during April, representing an unemployment rate of 2%.
Treasury minister Anne Craine said she was confident the figures could now be held at current levels.
The Consumer Prices Index (CPI) annual rate of inflation decreased from 6.6% in March to 6.4% in April.
There was no increase in inflation as measured by the Retail Price Index (RPI) - which includes mortgage interest payments - as it held at 6.7%.
Mrs Craine said: "After successive monthly increases in the level of unemployment over the first quarter of the year it is good to see the reversal in that trend.
"Seasonal factors should now come in to play, with more jobs becoming available within the hospitality sector for instance, so I am hopeful that unemployment can be held at current levels".
She added: "After seven consecutive months in which the annual rate of inflation has gone up, it is something of a relief to see it holding steady in April.
"But there are still significant pressures on prices, for foodstuffs and fuel in particular, so it is not possible to say that the inflation rate has now peaked".