Island's youth in 'benefit culture trap'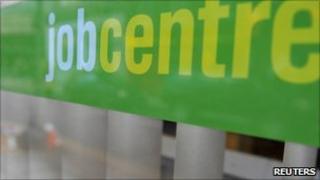 Some young people in the Isle of Man are stuck in a "benefit culture trap", according to an island politician.
Onchan MHK Peter Karran claims Manx social services are not doing enough to address youth unemployment.
In the May sitting of Tynwald it was revealed that there are almost 400 unemployed islanders between the ages of 16 and 24.
Mr Karran said: "These forgotten few are in danger of becoming the Isle of Man's underclass."
He added: "I am worried they will be mopped up by the criminal justice system in a few years."
The number of people out of work in the Isle of Man fell by 48 to 843 during April, representing an unemployment rate of 2%.
It is that 2% which the Department of Social Care says it is trying to address.
Minister Martyn Quayle said: "We have recently spent £50,000 on providing training for young people to get these people back into the workplace.
"Youngsters can now earn an additional £30 a week if they sign up for a temporary apprentice scheme - the message is loud and clear, those who can work should work.
"Where we identify individuals who are not actively seeking work we take prompt action, including sanctioning their benefits where appropriate."
Despite the reduction in unemployment, Mr Karran claims the Isle of Man government is losing its battle with the issue.
He said: "There are people out there who have no financial incentive to go out there and get a job for the minimum wage.
"Seventy per cent of the island's construction industry is dependent on government contracts so we should be ensuring some of these companies take on apprentices to give the youngsters some valuable work experience."
The Department of Economic Development is expected to present a report to Tynwald in June about how it intends to move forward on the issue of apprenticeships.