Isle of Man Bay Festival cancelled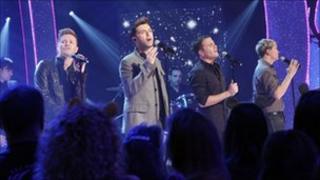 The Isle of Man Bay Festival has been cancelled due to poor ticket sales, organisers have confirmed.
The festival was due to be held in Douglas from 17 to 19 June, at a cost of £1.5m, following the success of last year's event.
Rapper Tinie Tempah had been due to headline the event. Pop group Westlife were also due to perform.
The organisers apologised to people who bought tickets and said they would receive refunds.
In a statement, they said: "Although we have explored every avenue to keep the festival alive we cannot see a sustainable way to make it commercially viable due to poor ticket sales."
They said it was a "sad decision" but hoped the event would return in 2012.
'Unnecessary economic woes'
The spokesperson said the Elton John concert, on 16 June, was not part of the festival.
The organisers also criticised the Manx government, claiming it had not supported the event.
They said the government took "unnecessary and aggressive action" against a sister company which led to "extensive negative publicity at a very crucial time in the festival's planning and distracted us as we dealt with the aftermath".
Officials told organisers they had a policy of not co-operating with the festival which meant the Welcome Centre at the Sea Terminal refused to sell tickets or display leaflets, they claimed.
They added: "We also believe that due to the ineffective leadership by the Manx government that the economic scene has been set for the island's current lack of confidence and it has instilled unnecessary economic woes.
"This in turn has caused the uncertainty that has had an adverse effect on ticket sales as people lack confidence in the future."
The Isle of Man government has not yet commented on the claims.