Woman first appointment to senior Manx judiciary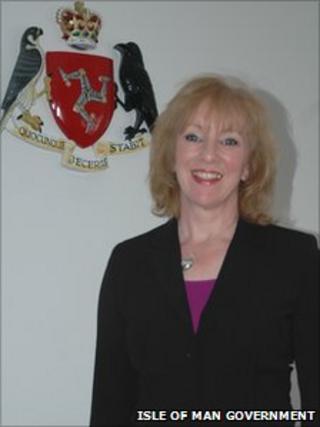 The Isle of Man has appointed its first woman into a senior judiciary role in the Manx courts.
Prosecuting advocate Jayne Hughes is to become deputy high bailiff, succeeding Alastair Montgomerie who was recently appointed Deemster.
She said she was "very conscious of the historic significance" of her new role and that she looked forward to serving the people of the Isle of Man.
Mrs Hughes was appointed by Adam Wood, the island's new lieutenant governor.
The government said its was believed to be the island's first appointment of a female to a judicial position on a permanent, salaried basis.
The island's high bailiff, and deputy high bailiff, are chief stipendiary magistrate positions which oversee many of the island's criminal cases.
Mrs Hughes has been with the Attorney General's Chambers since 2008, having previously spent 12 years with the UK Crown Prosecution Service (CPS).
She said she was "honoured and delighted" to be appointed to the position.
"I am very conscious of the historic significance of my appointment and look forward to serving the residents of the Isle of Man in a judicial capacity by assisting both the High Bailiff, John Needham, in carrying out the high bailiff's functions and the deemsters with the work load of the High Court," she said.
"I have enjoyed my time as a prosecutor in the chambers of the attorney general but I now look forward to the varied and not insignificant challenges that lie ahead.
"I am very grateful for the welcome, encouragement, and assistance that I have received since my arrival in the Isle of Man three years ago and I hope to be able to repay that invaluable support in my new role."