Manx Museum opens internet history research centre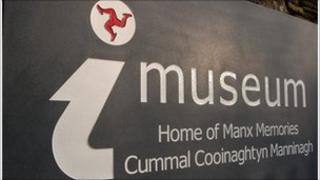 The Manx Museum has opened an internet research centre with a newspaper archive from 1792 until 1960.
The iMuseum in Douglas allows users to access many of the archives at the Manx Museum by the a click of a button.
The new facilities are housed in a purpose-built community building on Kingswood Grove in Douglas.
Kirsty Neate, of Manx National Heritage, said: "Digitising the newspaper archive cost more than £500,000 but it is worth every penny."
She added: "What they have done with the newspaper archive is fantastic - it will revolutionise the research process.
"People will now be able to spend more time interpreting the information rather than finding the information itself."
Funding for the project was provided by the trustees of Manx National Heritage and a further £1m was approved in Tynwald to refurbish the government building on Kingswood Grove.
Initially the archive content will be restricted to visitors to the iMuseum but it is hoped the facility will eventually go online and be available around the world.