Doubts raised on future for Manx zero-10 tax system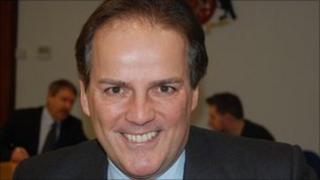 Doubts have been raised by a British MP about the viability of the Isle of Man's zero-10 tax system.
MP for the City of London, Mark Field says he is supportive of the initiative but it might not survive EU scrutiny.
European finance ministers (ECOFIN) have been examining the effects of the system, in which some companies pay no corporation tax and others pay 10%.
Mr Field said: "There is undoubtedly a push from the European Union for a level playing field of tax."
The Conservative MP added: "Obviously the Isle of Man is outside of the EU but I suspect one of the constitutional concerns is that the island could get caught up in that debate.
"I believe Crown dependencies should be free to set their own tax policies, but we have got to be realistic, I think it is going to be difficult for the Isle of Man to get its case across in the current economic climate."
The Isle of Man Treasury is waiting to hear the verdict of the EU working group considering the wider implications the Manx tax regime.