Isle of Man Post Office chairman calls for more talks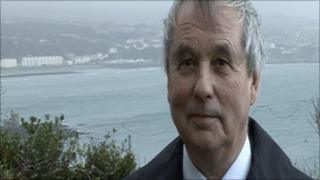 The chairman of Isle of Man Post Office has called on a union to work alongside the company in a bid to avoid a strike.
Alan Crowe said the door was still open for negotiations with the Communications Workers Union (CWU).
The CWU, which represents 250 workers, is seeking a pay rise despite a pay freeze across the public sector.
The union, which said it was unfair there had been no pay rise in two years, is balloting on strike action for the first time in history.
Mr Crowe said: "We want to encourage the union to work with us, not to have a self-centred interest but to work for the benefit of the Isle of Man post office and the island in general.
"The end of the VAT sharing agreement has placed a huge burden on the Isle of Man government and it cascades down to the statutory boards.
"Everyone is suffering and we have had to accept there is a pay freeze in the Isle of Man".
The Assistant Secretary of the CWU, Terry Pullinger said: "Isle of Man Post Office is profitable and performing well, but staff have had no pay rise in the last two years, which is blatantly unfair.
"We are looking at industrial action unless the company comes back with an offer."