Manx freedom of information bill suffers slow progress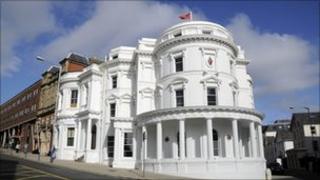 Progress on creating a freedom of information bill for the Isle of Man has been "slower than anticipated" according to the chief minister.
Responding to questions in the House of Keys on 1 February, Tony Brown confirmed the government remained committed to its introduction.
In 2010 the Council of Ministers launched a consultation on the bill.
Mr Brown said: "Work continues to consider if there should be changes made to the proposed legislation."
If passed the bill, which was introduced in the United Kingdom in 2005, will strengthen the public's rights to access government and local authorities' files.