Tony Brown pays tribute to Isle of Man chief secretary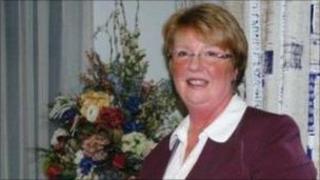 The Isle of Man's chief minister Tony Brown has paid tribute to the island's chief secretary who retired this week.
Mary Williams worked in the Manx civil service for 40 years, taking charge of it in November 2002.
She has been replaced by former Home Affairs chief Will Greenhow, who took up the reins on 1 January.
Mr Brown said Mrs Williams had "served the island with great distinction and played a major part in managing our international relationships".
Mrs Williams worked to improve the Isle of Man's external relations and promote opportunities for the Manx government to represent is interests on the world stage.
She said her work for the Manx government was "challenging, memorable and very rewarding".