Union talks with Isle of Man Post Office 'exhausted'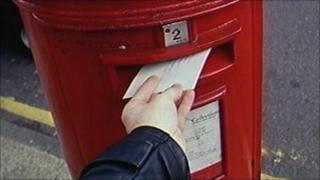 Pay talks with union representatives have been "exhausted" according to the Isle of Man Post Office.
It is thought island postal workers will soon be balloted on whether or not to strike.
The Assistant Secretary of the Communication Workers Union (CWU), Terry Pullinger said industrial action could follow within five weeks.
Negotiations with the CWU are the result of an Isle of Man government pay freeze within the public sector.
A spokesman from the Isle of Man Post Office said: "Whilst Isle of Man Post Office and the CWU have acknowledged that they have exhausted options for a solution within the constraints faced, we continue to be prepared to consider any new suggestions the CWU may put forward."
Mr Pullinger said: "We have tried to avoid a dispute but due to inflexible government policy there is little option but to ballot."