Douglas Henry Bloom library is first for e-books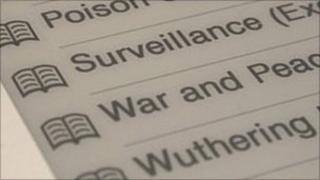 A Douglas library has become the first on the Isle of Man to offer e-books and an audio book service to its members.
The software will be available at the Henry Bloom Nobel library after a £7,500 investment by Douglas Council.
Initially the library will stock 300 e-books but as the service grows the catalogue will be expanded.
Borough librarian Jan Macartney said: "We see this 'virtual' library as the way forward and online access will be 24/7."
Although this new download service is compatible with PCs, Macs, iPhones, iPads, iPods, Androids and Sony Readers, it is not compatible with Kindle portable readers.
Douglas Library services are free to Douglas ratepayers.