September date announced for Manx general election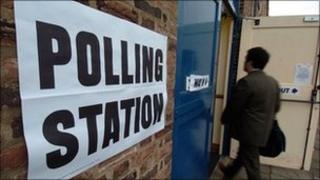 The Isle of Man general elections will take place on 29 September 2011, it has been announced.
The task of approving the political timetable falls to His Excellency the Lieutenant Governor.
It has also been announced that nomination day will fall on 30 August.
Every five years on the Isle of Man the House of Keys is dissolved and a general election is held to elect 24 members of the House of Keys.
To be registered to vote in the general election you must be 16 or over by election day, resident at the address stated on the registration form, and resident in the Isle of Man for at least one year.