No pedestrian crossing for Quarterbridge roundabout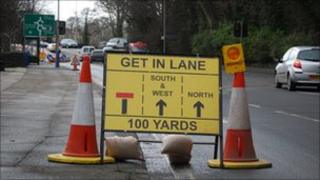 There will be no pedestrian crossing at Quarterbridge roundabout, according to the island's infrastructure minister.
In the House of Keys Phil Gawne confirmed there are no plans to provide a zebra crossing in the area.
However the current road-improvement plans do include a "safety scheme" for pedestrians.
Mr Gawne said: "We don't want to encourage people to cross here because it is not safe, but we are planning to make the area safer for pedestrians."
The road works at Quarterbridge roundabout will cost over £150,000 and include resurfacing and carriageway widening.