Archdeacon Brian Smith to retire in September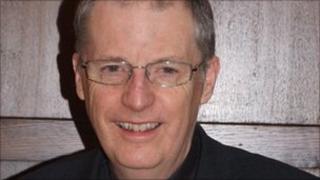 The Venerable Brian Smith, Archdeacon of the Isle of Man and the Vicar of the Parish Church of St George, will retire in September.
Brian Smith, 65, moved from Keswick in the Lake District to take up his twin position on the Isle of Man in 2005.
In October 2010 he led a high-profile funeral service for Sir Norman Wisdom when more than 600 mourners attended St George's Church in Douglas.
The position of Archdeacon is deputy to the Bishop of Sodor and Man.