Isle of Man people to receive the Queen's Maundy alms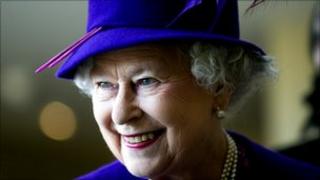 Forty Manx residents are to receive Maundy money from Queen Elizabeth II for the first time.
They will be among the 85 recipients who will receive the Queen's Maundy alms on 21 April, Her Majesty's 85th birthday, at Westminster Abbey.
The Bishop of Sodor and Man, the Right Reverend Robert Patterson, said it was a historic occasion for Manx people.
The ceremony on Maundy Thursday, the Thursday before Easter, dates back to the Middle Ages.
Normally Maundy recipients, one for each year of the Queen's life, are drawn from the same diocese as the cathedral the Queen visits to distribute the symbolic alms.
Bishop Patterson said he was at a gathering where Anglican bishops met the Queen and he suggested that she visited his cathedral for the Maundy Service.
"I got a phone call saying this would be too difficult but I was told that we could nominate people from the island to attend," he said.
Isle of Man residents will be attending along with people from the Anglican Diocese of Europe, which is based in Gibraltar.
From 1699 the Maundy money was distributed by a royal representative but it became customary since the 1930s for the reigning monarch to distribute the coins.