Isle of Man Steam Packet Company cutting 29 jobs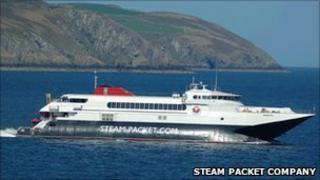 The Isle of Man's Steam Packet Company is cutting 29 jobs, after withdrawing one of its vessels from service.
The firm said it carried out a review of its sailings and fares due to increased freight competition and found Snaefell could be taken from service.
It will mean 11 fewer return sailings on the Irish routes.
Steam packet chief executive Mark Woodward said: "There has been a necessary but limited reduction in staff... both ashore and afloat."
He added: "We will employ 29 fewer staff this year, the majority of which are seafarers.
"The situation remains under review, but it is not currently envisaged that there will be a need to reduce staffing requirements further."