Minister's nationalist speech 'not harmful' to island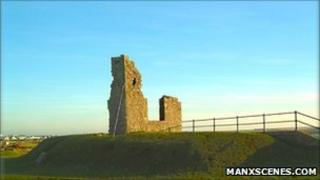 A minister who criticised the UK for being 'more of a foe than a friend' has not harmed Isle of Man's reputation, according to Chief Minister Tony Brown.
Infrastructure Minister Phil Gawne also claimed the time had come for the island to develop new trading partners.
His controversial speech was made at the annual political independence ceremony at Hango Hill in January.
In Tynwald Tony Brown said: "Mr Gawnes opinion is personal and does not reflect Isle of Man government policy."
He added: "I do not consider the comments to have been detrimental to the economy of the island or Mr Gawne's position as a minister.
"I am delighted to live in an island where people are free to express their own personal opinions".