Isle of Man's busiest junction to be improved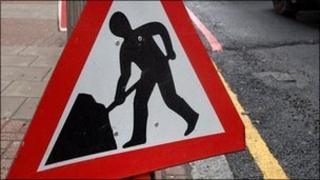 Work to improve the Isle of Man's busiest junction will take at least seven weeks, the government has said.
Work at the Quarterbridge roundabouts is due to get underway from Monday and is expected to be completed by 15 March, subject to weather conditions.
The carriageway will be resurfaced and widened. A new pedestrian crossing will also be installed between the two roundabouts.
Motorists have been advised to expect delays while the work is carried out.
Various traffic management schemes will be set up but the junction will be completely closed for the last two weekends in February.
The Department for Infrastructure has apologised to motorists, pedestrians and residents for any inconvenience.