Isle of Man government discounts MRSA superbug fears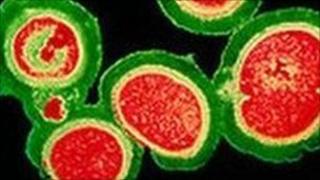 Manx sports facilities are clear of a new MRSA suberbug strain, public health authorities have said.
The island's Public Health Directorate said it had received calls from people following a rumour that MRSA USA 300 was found in a local swimming pool.
The Department of Health (DH) said it would like to assure the public that the strains of MRSA have not been found in any sports facilities on the island.
"All such facilities continue to be safe," said the department.
The department added: "There is no need to avoid visiting such facilities - specifically there is no need to keep children away from swimming pools."
It was revealed on Christmas Eve that a small number of MRSA USA 300 cases had been detected on the island.
This was the first time the strain had been identified on the island.
The strain mostly affects young, fit and healthy people, is transmitted in sports centres, gyms, and pools and can cause serious illness.