Douglas council warns of 'painful decisions'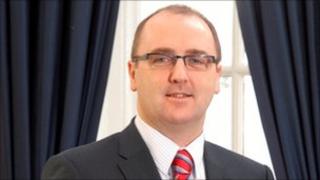 There are "painful" decisions ahead for Douglas rate payers, council leader David Christian has said.
Mr Christian said he anticipated "vigorous debate" when he presents his annual report and budget speech on 26 January.
During the public meeting, he will announce the capital's rate increase for the coming year.
Mr Christian said the council faced "challenging times on an unprecedented scale".
He said: "Financial pressures such as Isle of Man government cuts to our agency funding agreements, the rise in VAT, wage issues, increases in fuel and vehicle excise duties and Manx Electricity Authority tariffs, along with a raft of other factors beyond our control, demand that we act with resolve and clarity of vision."
Members of the public are invited to attend the meeting, which will take place in the council chamber of Douglas Town Hall at 1030 GMT.