Public sector housing rents to rise on Isle of Man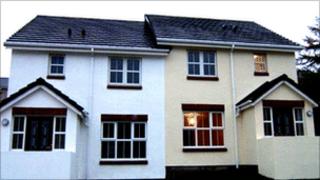 People living in public sector homes in the Isle of Man will see their rent rise next year, it has been announced.
The Department of Social Care said rents will increase by 5% from 1 April next year, in line with previous years.
Social Care Minister Martyn Quayle said he thought the rent increase was fair and that the department was also making savings elsewhere.
"The rents here on the Isle of Man are very much lower than, for example, in the United Kingdom," he said.
"There have been suggestions to increase it beyond the 5%, but we felt it was reasonable and proportionate for a 5% increase this year.
"The department has been making significant attempts at making savings in the department, so this is not just a case of saying we'll put the rents up because that saves us making any savings anywhere."