Crews stage 999 rescue exercise on Isle of Man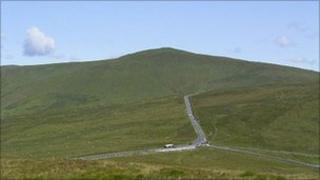 Emergency services and the Coastguard on the Isle of Man have been taking part in a joint operation to improve their search and rescue capabilities.
Operation Theseus involving about 70 police, fire, coastguard and civil defence staff was staged in the Windy Corner area of the Mountain Road.
It involved a staged search for injured people missing from a car crash.
The exercise, which also involves specially-trained dogs, is carried out every year.
Pc Kevin Williams said: "We add in a different element on each occasion to test different elements of our capability and this year we've been testing our inter-agency radio communications.
"We've also been looking at how property we find can assist us in finding a person and how we can download data from global positioning system data that people carry these days to help our investigations."