Government announces overhaul of Manx housing policy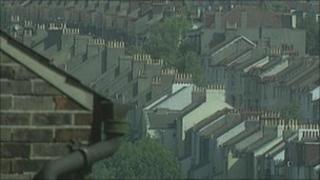 The IOM government will recruit independent experts to lead an overhaul of the island's social housing policy.
The review has been brought in to help the government anticipate and tackle future housing challenges facing the Isle of Man.
Statistics show house prices and local wages will continue to increase along with the number of people living alone.
It is thought that the island's ageing population will require different sorts of housing, including smaller homes.
Social Care Minister Martyn Quayle said: "We are seeking organisations with housing policy expertise who can help us with this complex undertaking.
"Good housing is fundamental to the quality of life of each individual and family and for our community as a whole."
There is no indication at this stage about how much the review is expected to cost the taxpayer.
The typical house price on the IOM has risen from £70,000 to £250,000 over the past 20 years.