Teddy bear exchange brings award to Foxdale school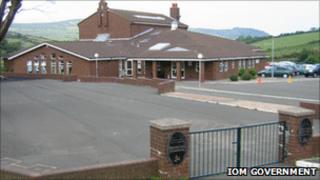 A tartan-clad teddy bear has helped a school win an award from the British Council.
Foxdale primary has been given international accreditation after a teddy bear exchange project with a school in China.
The Manx school sent a bear dressed in Manx tartan to Hong Kong and received a Chinese toy panda in return.
Since then the children have been exchanging stories and photographs to learn about their respective cultures.
The idea attracted attention from the British Council for "fostering an international dimension and cultural diversity to the curriculum".
Elizabeth Bankes-Jones, a teacher at Foxdale, said: "It's great that children from such a small school on the island can compare their lifestyle with children from a big school in Hong Kong."