Island's new bus service to be reviewed in 12 weeks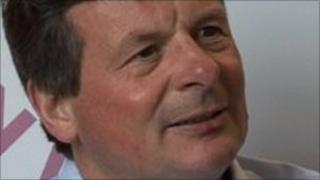 New bus services in the Isle of Man will be reviewed within three months after the changes were criticised by some members of the House of Keys.
The Community Culture and Leisure Minister David Cretney has promised that "any real glitches will be remedied with immediate effect".
He has faced criticism from some members of the House of Keys who said the new services were a "shambles".
The new timetable came into force on the island this week.
A new government help line has been set up to assist people deal with the timetable changes.
The help line is available on 01624 662525 between 0800 and 1800 Mondays to Saturdays and 0900 and 1400 Sunday.
Mr Cretney said: "Most of the calls I have taken have related to a misunderstanding of the new timetable or because the bus services for schools do not appear on the timetable.
"When the pocket-size A5 timetables are produced in three months, school services will be included.
Changes to the 2010 bus timetable include late night buses at the weekends, more services to the airport and Noble's Hospital.
David Cretney will be on Manx Radio on Monday 20 September along with the Director of Public Transport to answer questions.