Isle of Man creates new course for aspiring e-Gamers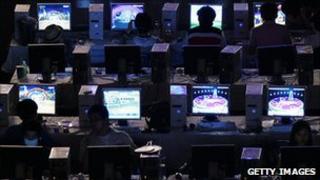 The Manx government is subsidising a new course to encourage people to take up a career in the e-Gaming industry.
The workshop aims to teach people about the fast-growing sector which employs around 600 people in the island.
There are currently 25 licenced companies operating from the Isle of Man with more expected to start up in the near future.
Included in the course is a module setting out the risks and social responsibilities of the industry.
Garth Kimber, Head of e-Gaming at the Department of Economic Development said: "The industry brings in around £118 million a year to the Isle of Man.
"We are trying to demystify the sector by showing people the skills they already have are probably transferrable, there are jobs coming up in administration, management, IT and finance".
Several of the established e-Gaming companies on the island are supporting the course by providing lecturers and information for students.
The e-Gaming foundation course will take place over three days from 21 September at St John's Mill in Tynwald Mills.