MGP crash rider 'off ventilator'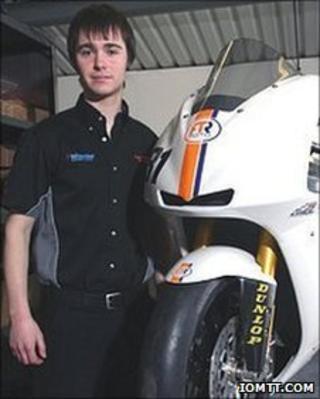 A Bedfordshire rider who crashed in the Manx Grand Prix 2010 has regained conciousness in a Liverpool hospital.
Olie Linsdell, 23, was taken to the UK by air ambulance after a collision at Bishop's Court during the Junior Classic race on 30 August.
Linsdell damaged his right knee and forearm in the crash but is now off the ventilator and talking to his family.
His mother, Carol said: "There's hardly a square inch of his body that has not got a bruise or abrasion."
"He is very sore and drowsy but has eaten some ice cream and already tells us he wants to get up.
"It will be a while before he's up to that but he has amazed us all."
Earlier this year Linsdell pioneered the first lap of the TT course with the new 600cc Moto2 GP bike.