Manx Ministers pledge more Pakistan floods aid cash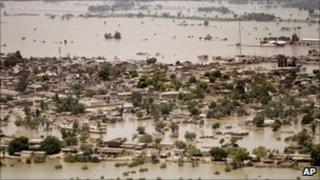 An extra £145,000 has been pledged by the Isle of Man government to help people affected by the Pakistan floods.
The Overseas Aid Committee of the Council of Ministers has already given £40,000 to the UK's Disasters Emergency Committee (DEC).
But since that donation was made, the crisis has deepened into a "catastrophe of staggering proportions", according to the International Red Cross.
The cash will be distributed among member organisations of the DEC.
The United Nations said the Pakistan floods had killed more than 1,600 people and affected 17 million others.
Phil Gawne MHK, chairman of the Overseas Aid Committee, said: "I am glad that the committee has been able to agree further funding for relief efforts in Pakistan.
"These funds, combined with those of the international community, will make a difference.
"However, the DEC reports that support is still needed and I would urge everyone to support the efforts of those continuing to raise money locally."