Inquest over death of Isle of Man prisoner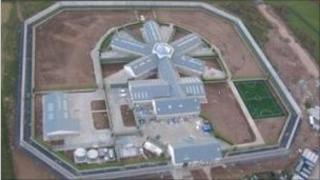 An inquest is to be opened into the death of an inmate from Isle of Man Prison.
The man, aged 67, died at Noble's Hospital after being transferred under a prison guard escort for treatment for a serious medical condition.
An Isle of Man government spokesman said that a post-mortem examination would be carried out and that the coroner's office had been informed.
The spokesman could not give details of the man's sentence.
He said: "Although the prisoner died in hospital this is technically a death in custody and therefore will be the subject of an inquest.
"The man's family have been informed."