Tributes to Isle of Man's chief judge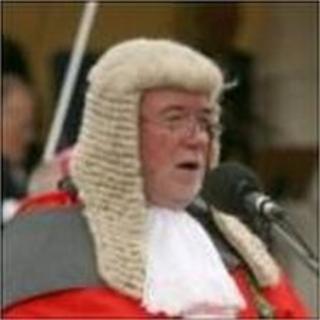 Tributes have been paid to the chief judge in the Isle of Man who has died at the age of 62.
Deemster Michael Kerruish QC passed away in a hospice on the island earlier.
He was the first deemster and served the people of the island with "distinction and dedication".
Chief minister Tony Brown MHK said: "He had a robust enthusiasm for law and the community."
"I was deeply saddened to learn of the death of Deemster Kerruish and I offer my sincere condolences to his wife Marianne, and the family.
"I had the pleasure of working with him in the 1980s through to the present day. However he was not only someone I worked with, but he was also a very good friend whose company I always enjoyed.
"He will be missed by very many people from all walks of life within our community.
"His passing is a great loss to our country, but we have been fortunate, indeed, to have had such a person serve our island with such distinction and dedication."