Stray parrot in Guernsey unclaimed for more than five weeks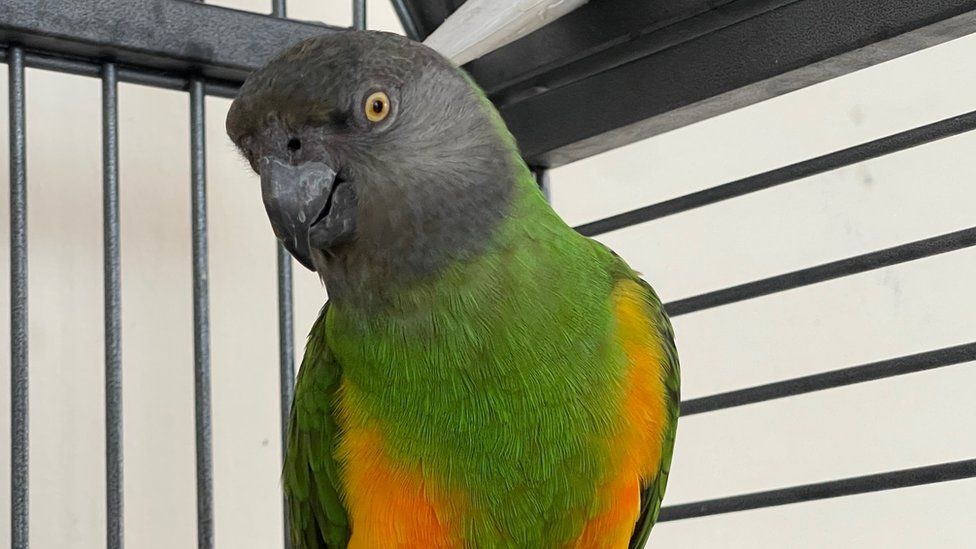 Staff at an animal welfare charity are "shocked" that nobody has come forward to claim a stray parrot.
The "very friendly" Senegal parrot was rescued by a member of the public and brought to the GSPCA on 25 June.
Steve Byrne, GSPCA manager, said they had named the bird Charlie, as he often repeated the name.
He said: "We do sometimes find with birds especially that people don't think to let us know when they lose their feathered friends."
Mr Byrne said the parrot "enjoys a head tickle" and has clearly been a "much-loved pet".
The bird was rescued in Vazon and normally the GSPCA offers birds for adoption if the owner does not come forward within 21 days.
Mr Byrne said: "We are having one last push, but if not claimed we do have a home interested in this lovely bird."
Related Internet Links
The BBC is not responsible for the content of external sites.