Islanders urged to avoid washed ashore dead birds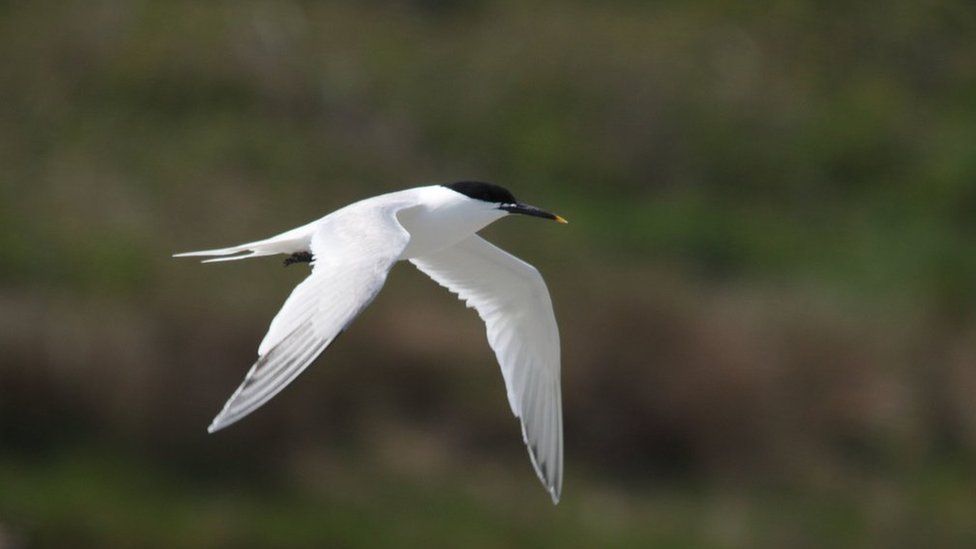 People in the Channel Islands are being urged to avoid handling sick or dead seabirds that wash ashore amid an "unprecedented" outbreak of bird flu.
More than 1,000 sandwich terns have died in a breeding colony in northern France.
It represents about 10% of the French breeding population.
People are asked to report any dead seabirds they see to animal welfare departments.
The States of Alderney said thousands of seabirds, including northern gannets, have already died at their colonies, during the "unprecedented outbreak".
Reports of dead birds also show the outbreak has reached colonies in the English Channel, it added.
David Chamberlain, States of Guernsey veterinary officer, said: "It is possible there will be large numbers of dead birds washing up on the beaches and these may be carrying the virus.
"The risk to the public is low when those in close contact with the birds take appropriate precautions.
"The general public and dogs must avoid contact with any dead birds that are washed up on the beaches."
Related Internet Links
The BBC is not responsible for the content of external sites.