Restaurant boat towed back to UK from Guernsey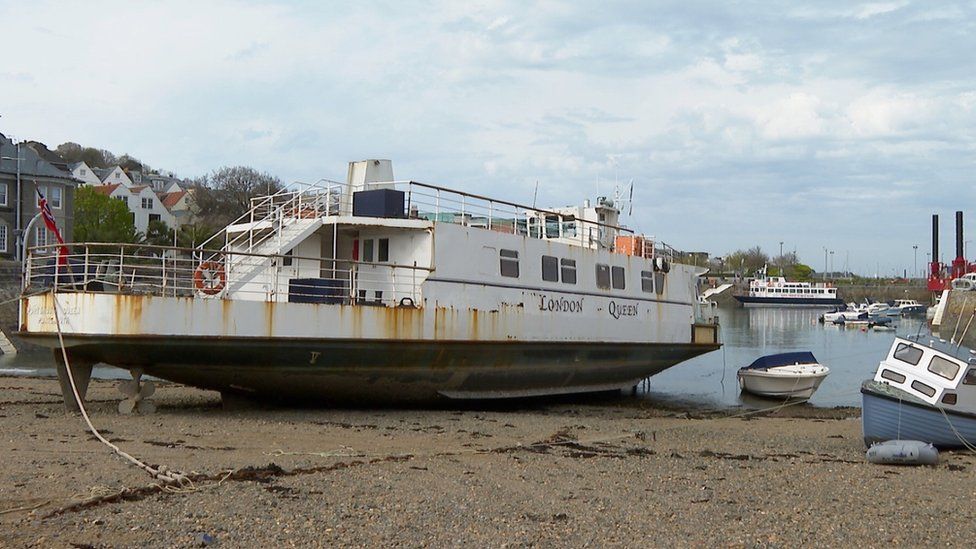 A floating restaurant boat has been towed back to the UK from Guernsey, officials have confirmed.
The London Queen was brought to the island after being based in Portsmouth for more than 40 years.
Planning consent was given in Guernsey for it to be turned into a restaurant boat.
However, officials said the vessel could be a "pathogen risk" to the island's ecosystem.
The States Veterinary Officers and Guernsey Ports said: "When the Portsmouth Queen arrived in our waters in March it was noted that the hull was heavily fouled, which raised concerns over the vessel being a potential vector for invasive non-native species (INNS), and pathogens such as viruses, both of which may impact our local marine species."
It said the hull had been cleaned "as much as possible", which had "reduced the risk of INNS entering local waters", but the danger still remained.
"The owner is responsible for the cost of relocation of the vessel and there are no known plans for its return at this time," it confirmed.
The BBC has contacted the London Queen's owner for a comment.
Related Internet Links
The BBC is not responsible for the content of external sites.