Guernsey general election: Low spenders least likely to be elected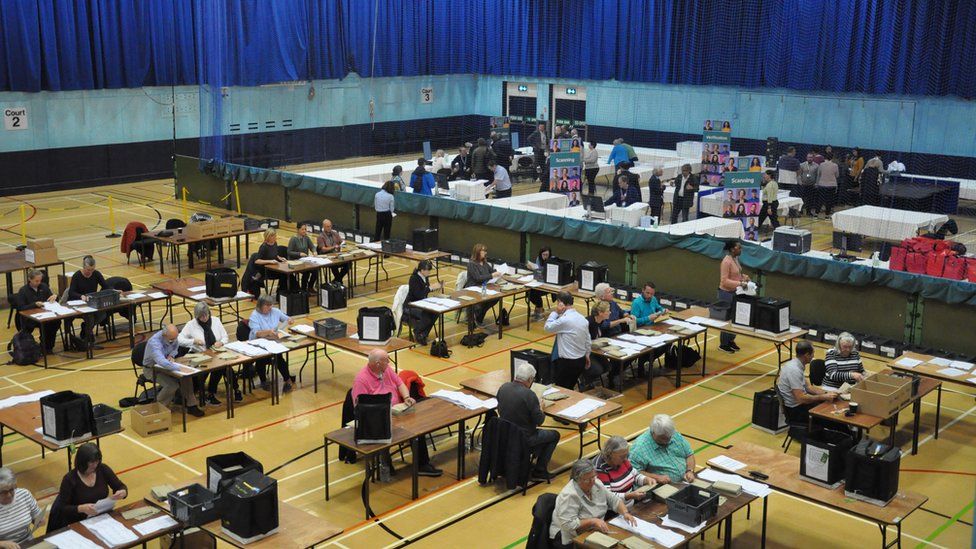 Of the 35 people who spent less than £500 on their campaign, only three were elected to the States of Guernsey.
The average spending for successful candidates was between £1,501 and £2,000, according to expenses data obtained by the BBC.
At the other end of the scale, five people spent between £5,500 and £6,000 and three were unsuccessful.
The rules surrounding election expense returns do not require the States to publish individualised returns.
Overall, 116 people stood for 38 seats as States Deputies.
Just seven of 55 candidates who spent less than £1,000 were elected, with 82% of all successful candidates spending over this amount.
Twenty successful candidates spent between £1,001 and £3,000, with the remaining 11 spending between £3,000 and the maximum amount.
Up to half of individual expenditure can be transferred to a political party, which is capped at spending £9,000 in the same time.
Nothing in the law covers money spent on goods and services, paid for and used before the regulated period.
Three parties stood in this election, with The Guernsey party returning five candidates, the Guernsey Partnership of Independents getting 10 and The Alliance Party none.
The highest spending party was the Guernsey Partnership of Independents, which spent £6,500, while The Guernsey Party spent £6,200; the Alliance Party has since dissolved and did not confirm its expenditure.
However, the overall party outlay was just under £19,000, the States said.
Analysis by BBC Guernsey Political Reporter John Fernandez
There's no denying that the practice of not publishing individualised returns is odd.
But in Guernsey, that is the law. However it makes it difficult to come to any real conclusion on what these stats tell us.
For example, the fact so many candidates spending so little and doing badly should tell us that if you spend more you'll do better, right?
The difficulty is, we don't know how many of them paid nothing and did nothing. Here lies the problem.
Related Internet Links
The BBC is not responsible for the content of external sites.