Sark Electricity: 'We'll shut without government money'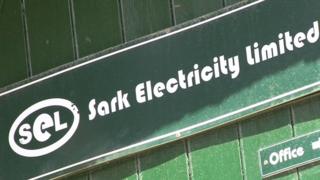 Sark could soon be without electricity, the Channel Island's sole power supplier has warned.
Sark Electricity - which powers about 300 properties - said it could be forced to close unless it received urgent financial assistance.
The utility company wants the island's government to cover the cost of a legal challenge.
It plans to appeal against a decision that forced it to the lower price it charged for electricity.
In August 2018, it was forced to lower its prices by 14p to 52p per kilowatt hour (kw/h) after the island's electricity price commissioner found the cost "neither fair nor reasonable".
Despite the reduction, Sark residents still pay significantly more than the 17p per kw/h in nearby Guernsey or the UK the average of 14p.
Sark Electricity previously said it would appeal against the "wrong" decision, citing the high cost of supplying power.
It has now asked Sark's Chief Pleas to fund a legal case against the forced price rise, due to begin in December.
Managing director David Gordon-Brown said: "We have already suffered through a 40% decline in consumption caused by Sark's economic collapse and we cannot cut our costs any further.
"A 25% price cut for a company that has already lost £65,000 this year is obviously unmanageable.
"Attempting to operate the company under these conditions would be a breach of my responsibilities as a company director," he added.
"If Chief Pleas wants us to continue providing power, they will have to provide for the cost of fighting the order."
Anthony White, the island electricity price commissioner who ordered the price reduction, said he stood by his decision to force the utility to lower its prices.
The BBC has approached Chief Pleas for comment.