Dignitas backs Guernsey assisted dying campaign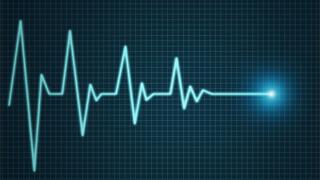 Swiss assisted suicide organisation Dignitas has offered Guernsey its "know how" in legalising assisted dying.
The States is set to debate whether to become the first jurisdiction in the British Isles to allow terminally-ill people to take their own lives.
A letter from Dignitas offered advice on how to develop a legal regime to permit assisted dying in Guernsey.
Deputy Gavin St Pier said any programme would be restricted to Guernsey residents.
More on this story and others from Guernsey
He said the debate on 16 May would kick off an extensive period of consultation, and contributions from Dignitas would be welcome.
The Dignitas letter said it wanted to offer Guernsey its "know how" because "enhancing and improving end of life options is a means to protect the sanctity of life".
How could Guernsey allow assisted dying when it is illegal in the UK?
Guernsey is a Crown dependency within the British Isles and as is not governed by UK laws, with the exception of immigration and defence.
Guernsey currently prohibits assisted dying but its status allows law-makers to make it legal while it remains illegal in the UK.
As a Crown dependency any changes to the island's laws have to be approved by the Privy Council.
Mr St Pier said two people from Guernsey had travelled to the Dignitas clinic in Switzerland in the last 10 years.
In his reply to the organisation he said: "We share your objective that giving individuals more choice will mitigate their need to travel to Zurich."
Switzerland permits assisted dying if the person assisting acts unselfishly and does not make a profit out of it.
He added that Guernsey wanted "to learn from the experience of other jurisdictions... particularly with regard to the safeguards, protections and protocols that guarantee a safe regime".