Bomb disposal experts deal with Guernsey WWII mines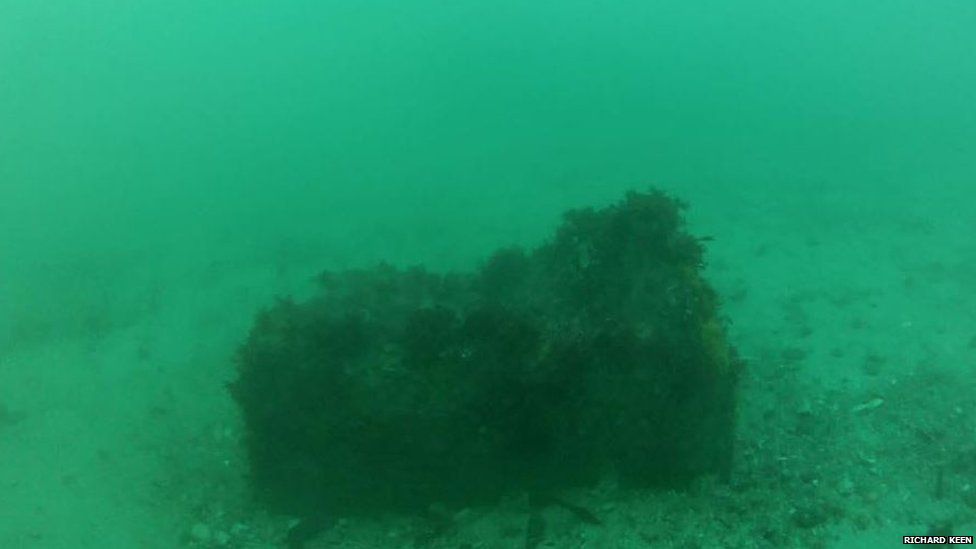 Two unexploded World War Two mines have been found in waters off the Channel Islands.
Bomb disposal experts were called in after the ordnance was discovered on Saturday.
The first - a corroded British ground parachute mine - was found near Castle Cornet in St Peter Port and removed.
Police and Royal Navy teams are dealing with the second in Little Russell - the channel running between Guernsey and Herm.
Guernsey Police said: "The item found was partially corroded and did not contain the entire 870 lbs of high-explosive.
"It was recovered and destroyed with a controlled explosion."
Mariners have been advised to listen to VHF channel 16 for safety warnings during the operation.
A large number of mines were dropped in the area between June and August of 1944 in an attempt to blockade the harbour to prevent German craft leaving Guernsey and interfering with the Allied Invasion at Normandy.
In June 1940, 34 people were killed and 33 injured when the Luftwaffe bombed St Peter Port Harbour days before German troops invaded the island.
Related Internet Links
The BBC is not responsible for the content of external sites.