Standard Chartered $1.4bn Guernsey transfer investigated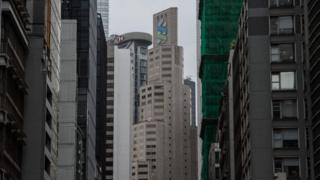 A $1.4bn (£1.1bn) money transfer between the Guernsey and Singapore offices of Standard Chartered is under investigation by financial regulators.
The assets were moved in 2015, before the Channel Island adopted new rules on exchanging tax information with other countries.
The accounts were flagged as suspicious by employees within the company, according to Bloomberg.
Standard Chartered Plc said it was unable to comment.
The Monetary Authority of Singapore (MAS) and Guernsey's Financial Services Commission (GFSC) are looking into the move, which happened before Singapore adopted an agreement called the Common Reporting Standard.
Guernsey, Singapore and the UK have all signed up to the standard, which means countries share annual reports about accounts owned by people who have to pay taxes in each member nation.
Office closing
The UK's Financial Conduct Authority declined to comment and a spokesman for Standard Chartered Plc said they would not make a statement about an "ongoing regulatory investigation".
The banking and financial services firm announced it would eventually be closing its Guernsey branch in July 2016, and moving its trust business to Singapore.
Standard Chartered's office is still open, but is closed for new business, the company said.
The BBC contacted the Monetary Authority of Singapore and Guernsey's Financial Services Commission for comment.
A spokesman for the GFSC said they had no comment to make.